The Bertrandt Group has been providing development solutions for the international automotive and aviation industries worldwide for more than 40 years. Through Bertrandt Services, the Group also offers technical services throughout Germany for industries outside the mobility sectors, such as electrical engineering, energy, mechanical engineering and medical engineering. A total of more than 12,500 employees at 51 locations guarantee extensive know-how, sustainable project solutions and a high level of customer orientation.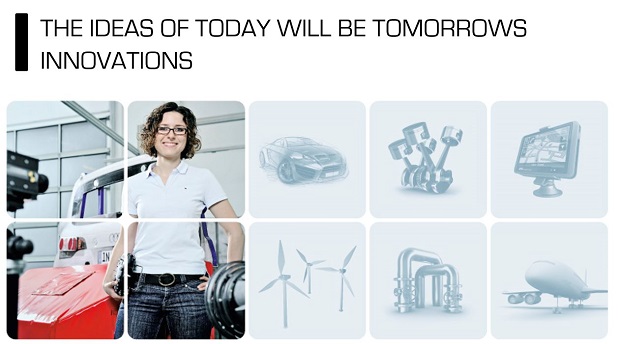 BERTRANDT - Development expertise
As an engineering partner for the international automotive and aviation industries, everything we do is driven by our ambition to develop the optimum solution for every customer. Our services include all process steps in the project phases of conceptual design, product design, development, modelling, tool production, vehicle construction and production planning right through to start of production and production support. Furthermore, the individual development steps are validated by simulation, prototype building and testing. Special know-how and many years of experience in project and process management make us an expert partner who can efficiently advance the entire process.
BERTRANDT SERVICES - Project know-how for industry and medium-sized enterprises

With Bertrandt Services, we offer technical and commercial services in Germany for key industrial sectors, such as electrical engineering, energy, mechanical engineering and medical engineering. Our engineering know-how gained over many years and our high interface competence from mobility industries form a solid base on which to implement and further develop new research and development potentials with state-of-the-art technologies – from the initial idea to the finished product.
Do you want to accomplish something new, contribute towards innovative solutions and excel across a wide range of disciplines? If so, welcome to Bertrandt! We are looking for young talents as well as highly qualified experts. People with specialised knowledge, high motivation and ambition. Take on a new role and rise to new and exciting challenges!
BASE SALARY. CORE VALUES. AND MORE.
We offer our employees everything which characterises a good workplace: an attractive salary, modern social benefits, cooperative teamwork and transparent decision-making.
holiday allowance and Christmas gratification
other bonuses based on the company's performance
attractive employee loans
special discounts for employees
employee stock program
health and pension schemes
special gratification/special leave …
DEVELOPING KNOW-HOW. ADVANCING KNOWLEDGE.
Everyone has different targets, different skills and different further training perspectives. In a personal dialogue with our employees, we describe the range of opportunities, perspectives and career possibilities, based on their personal level of knowledge: basic, advanced or expert knowledge.
Towards the optimum career target: development of specialist expertise, a project career or a management career.
Around 300 in-house further training packages at our knowledge portal cover both specialist and interdisciplinary fields of knowledge. These are interconnected to form a comprehensive education programme.